Our government currently invests roughly 0.02% in the arts, so I wanted to raise awareness to those that might not care or think about the impact that the arts has on our culture and daily lives. I made my demographic young professionals living and working in corporate London, so I decided to appeal to their luxury side with an invitation to an exclusive art gallery event, which arrives in a small luxury box. There would be four of these pop ups, in the four corners of London: North, East, West and South.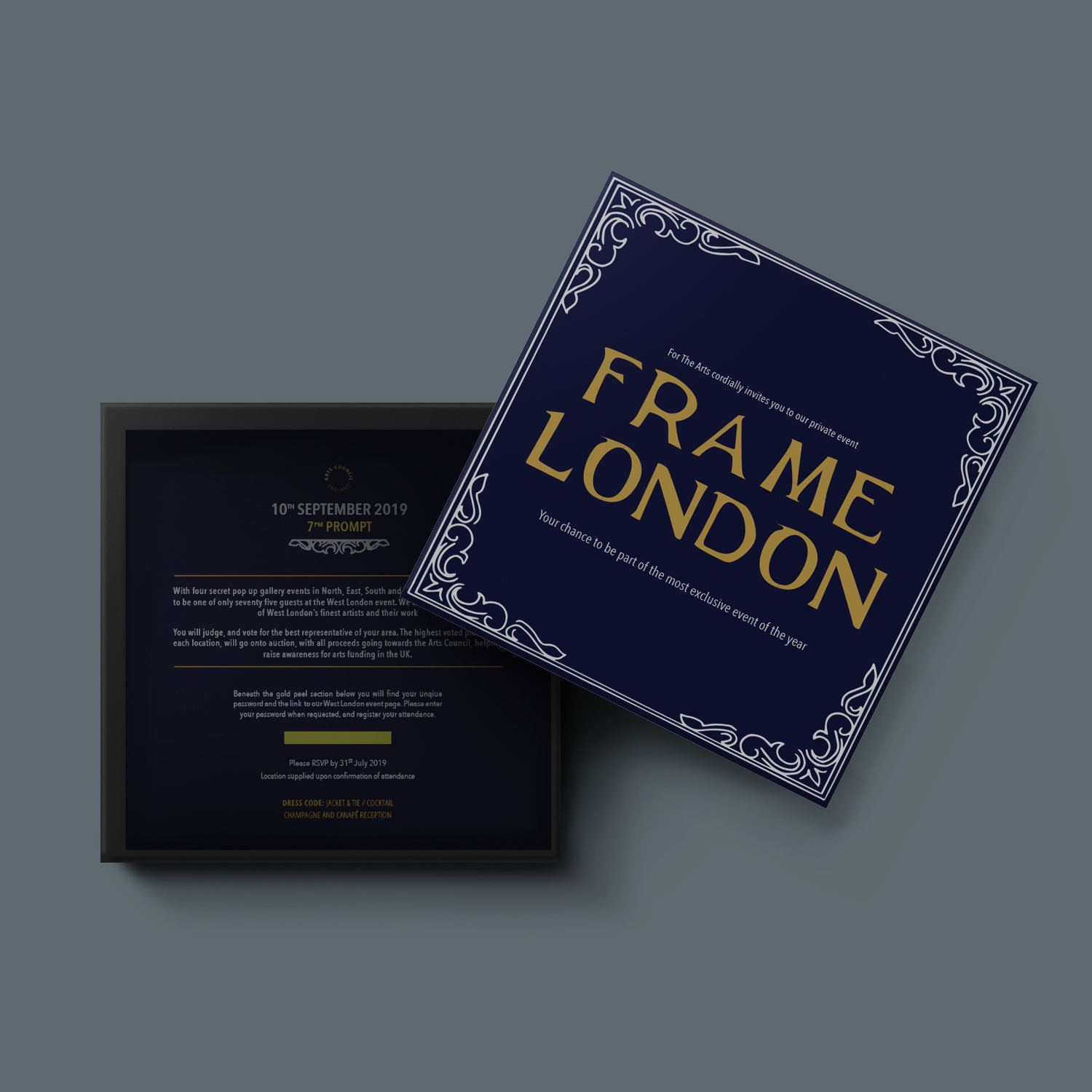 Young people in corporate London are known for being competitive and determined, so at each event, you have the power to vote for your favourite piece, and the four corners of London are directly competing with each other. The top piece from each exhibition would go up for auction, and all money raised would go towards arts funding. 
Below is the website I designed and the journey a user takes once they have confirmed their attendance.